Just a super-quick post here.
If you're looking for addons or plugins for Microsoft Outlook to help you organize your emails and extend the functionality of Outlook
(note Outlook is very extensible, as with all Microsoft Office applications you can write Visual Basic code for Applications to hook into it's functions. Absaloutely fantastic for hacking excel as I have been doing for the last few weeks – my work needs to invest in a proper database program for sure *sigh*)
You'd do no better than looking here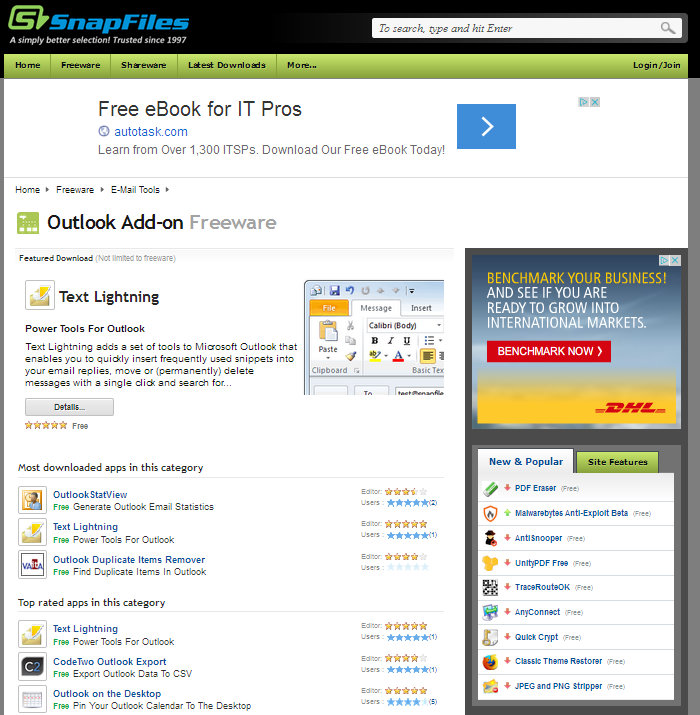 They have addons that are useful – and unlike most of the sites on i've found so far – up to date and compatible with recent versions (2003+) of Outlook.
Hope this helps folks!