Watching all the remixes is so cool. It's amazing what humans are capable of
"Someone who dies leaves their work behind and that does not entirely die. It never entirely dies as long as humanity exists. The work of each individual contributes to a totality and forms a tapestry that will exist forever" –Isaac Asimov, Robots and Empire
A very small study was recently released, and covered prominently, which says chiefly;
"Even when you look at young and healthy people without chronic sleep problems, 99 percent of the time they show this first-night effect [sleeping in a new place] —this weird half-awake, half-asleep state," says Yuka Sasaki from Brown University.
http://www.theatlantic.com/science/archive/2016/04/why-we-sleep-badly-on-our-first-night-in-a-new-place/479091/
Interestingly, I think I've experienced this personally. I've bounced around a bit, moved, but my primary example was actually a night on which it was not my first sleeping somewhere.
I've had a few house/flatmates over the years, as has any young adult in the UK. Sharing is basically required for all but the richest, thanks to our current housing crisis. In this case, it was a flat in West Ealing, London, quite a nice one really. We had a good landlord, who basically advertised two rooms separately, and arranging meetings to create a flatshare.
This flatshare was sold to me as a young lady,  let's call her Shakespeare, visited periodically by her boyfriend, who'll we'll call Casper.. We got on OK, in the brief time we knew each other, and for the first 6 months of our lease, everything was fine. Well, mostly fine; Casper was around almost always, and he broke my xbox, but eh. So, I signed another lease with Shakespeare; 12 months this time.
This was a mistake.
Casper and I argued, about some weird odd thing. I was going to have someone sleep on the floor for a few days, just coming into the country, and needed somewhere to crash whilst they got on their feet. This apparently was beyond the pail. Suffice to say, words were had, shouting happened, and I no-longer felt safe there.
The first night was the worst. I basically setup noise traps next to my (lockless) bedroom door, and slept fitfully, waking at the tinyest noise. I was scared of being attacked by Casper, he was bigger and stronger than me. The following days were unpleasant in the extreme. I spent as much time as possible outside the flat, eating at a Wimpys, spending massive quantities of time in the Office, basically hiding from my flatmates. In the end, I decided to forfeit the lease, and left, moving back in with my parents. I ended up continuing to pay for my part of the lease for another 3 months, an action that combined with the commuting now involved to get to work cost me along the lines of £3,000.
But those few days, before I decided to forfeit, were some of the worst nights I've ever had. I can totally believe First Night Sleep is a thing. I just think it may well not be just about your First Night somewhere.
Epilogue,
It turned out, that Casper shouldn't have been staying in the flat with Shakespeare. Landlord was unhappy about that. Also, they got a dog, whom I had been told was gained with Landlord's tactic approval via a don't ask, don't tell basis.
During the explanation to the (nice) landlord, I might have let slip about the dog. The tactic approval turned out to be a lie, amongst other things, Landlord was Not Happy, especially due to Shakespeare and Casper's actions after I left. I was actually offered the room again, with a new flatmate. I refused.
That is also why I eventually moved out of London at the first opportunity. I had a limited-length houseshare in London with a friend, but just couldn't bring myself to share with someone random again. Work needed people in a new site, so I requested a transfer, somewhere where I could afford (just about) my own place. I've been happily away from London (apart from hotels and day visits) ever since.
I wonder if writing this is interesting to anyone? Also, I do wonder how narcissistic it is for me to publish it publicly. Maybe for another blogpost, another day.
Spoilers. Obviously.
This has been wandering around my head for awhile. The fallout universe is set primarily after the apocalypse happens, usually a few hundred years after the event. The primary cause was resource starvation and overpopulation; the result of unrestricted technology expansion and reliance on limited resources.
Sounds somewhat like our current society..
In fallout 4, you come across the institute. They are the only grouping with active technology expansion and thought, and what appears to be a fully active primary to tertiary industry tree — they get raw materials, process them (primary to secondary), and then provide services upon them (research & design). Politically speaking, they're all nuts, but they're the only group within the fallout universe operating a full tech tree. Everyone else is simply scavenging and repairing, not actually designing or building anything new. Eventually all the fusion cores will be dead, then how will you use power armor? Etc, etc.
Even diamond city in fallout 4, it's nothing but a scavenged trading town. At best most populations will be living at medieval level technology.
Assuming that you'd want to ensure society stops the slow drift into the stone age that it's in, you need a fully operational tech tree, you need primary industry.
Therefore, as a primary player character, the best choice in fallout 4 is to take over the institute, not destroy it. Of course, doing that means you are required to do some unpleasant things. I wish there were another way, a more peaceful way to take control of the institute.
Fallout 4 as a game is flawed, but it does make you think.
Apparently, cetirizine hydrochloride, the root chemical in a lot of common antihistamines has, this year, developed a new side effect for me. Absolute, stunning, crippling exhaustion. So. I've yet to try loradatine this year, but now I'm kinda scared. Gunna have to try it on a weekend, when getting crippling exhaustion doesn't matter. Till then, yay for itchy eyes and running nose.
Annoyingly, I did something neat with Magento the other week, and meant to post about it here. I forget what it was now though :/ When you're doing an average of 20-30 support tickets a day, these things just vanish from the head. Note to self: Write a draft in the meantime.
Setup a ProjectZomboid server for a friend. It's running pretty well. One thing that I did run into, it seems it eats system entropy. That's fine on a hardware server, but commonly on Virtual Machines (like the one I run most things on), entropy starvation is a thing. When that happens, the PZ server takes a very long time to start, as it's gathering sufficient entropy for something. A quick fix is to install an entropy generator. Currently using "haveged". Not sure how secure that is; but it's better than everything requiring secure random numbers choking. Anyone have any preferences for entropy generation on a VM?
http://www.wired.com/2016/03/want-safer-passwords-dont-change-often/
I'm not asking you to take my word for it. In fact, don't listen to me at all. Listen to science.
Anyway, yes, we know. There's not a lot we can do about it though, thanks to silly PCI requirements and auditor requirements. They literally fail you if you *don't* enforce a password change mechanism.
*sigh*
Via corenominal, who you should probably follow
For some reason, grep, thought that a "HTML document, Non-ISO extended-ASCII text, with very long lines" was a binary, so refused to print contents.
TIL about -a. In grep, -a tells grep to process a binary file as if it were text. This means, if grep incorrectly thinks a file is binary, it'll still work with it.
That cost me at least 2 hours of scratching my head, wondering why my regex wasn't working as it should…
Interesting article about how people handle resilience in the New Yorker. Curious to see how research filters into the mainstream. Sounds a little like CBT , though, focusing on how a person perceives and handles thoughts.
Werner also discovered that resilience could change over time. Some resilient children were especially unlucky: they experienced multiple strong stressors at vulnerable points and their resilience evaporated. Resilience, she explained, is like a constant calculation: Which side of the equation weighs more, the resilience or the stressors? The stressors can become so intense that resilience is overwhelmed. Most people, in short, have a breaking point. On the flip side, some people who weren't resilient when they were little somehow learned the skills of resilience. They were able to overcome adversity later in life and went on to flourish as much as those who'd been resilient the whole way through. This, of course, raises the question of how resilience might be learned.
http://www.newyorker.com/science/maria-konnikova/the-secret-formula-for-resilience
On the nature of sysadmin / ops crunch, exhaustion, and other things like learning programming languages and music.
Work projects have recently started to basically enter a crunch mode, whereby we've a tight deadline to complete. I've found, some days, I'm ending up being completely exhausted, to my surprise. Mainly I've been sitting in a chair and typed all day, working out problems in systems or configuration, nothing too taxing, and certainly not detailed programming, others are working on that.
Still, after 8 hours I find my mind slows, and everything is harder. Getting up and moving around buys a little time, as does caffeine, but I wonder, does anyone else working in IT get this sometimes? Especially when their project seems to require stretching of your mental capacity? Please do provide your thoughts below
Back when I coded for a living, I found when learning new programming language that I'd have to have silence around me, otherwise I couldn't concentrate. All other times (dealing with support tickets, helping clients, or just actually programming), I need music. Which is a bit weird. I need background noise, else I find it uncomfortable to work.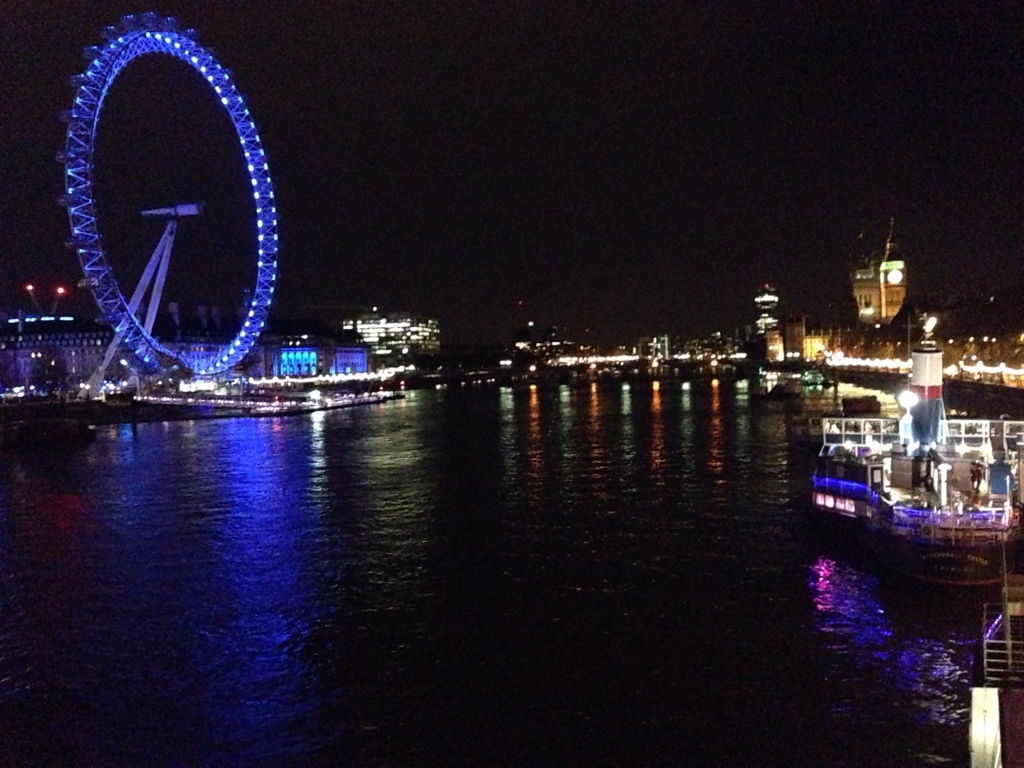 Worked for a few days in central London last week, which was nice, we got a lot done, and working with one of my colleagues there is great. But whilst working, I noticed not needing music. The street sounds outside were pretty constant low-level, plus the noise of the office upstairs. I'm guessing my normally huge music consumption is related to needing background noise to tune out?