Example one – forgetful screenshots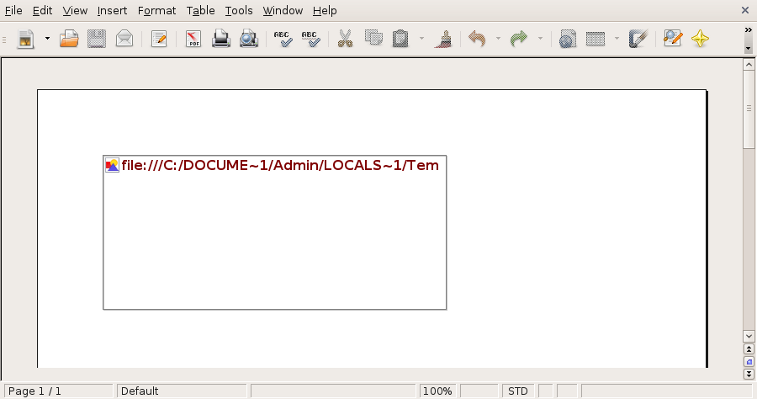 A couple of screenshots. Firstly, every now and then, people send us screenshots. They do this by sending them in word documents, which is bad enough. (Please, just send us an image file!) This example though, is quite fun.
Make sure you actually copy the screenshot in, instead of just linking it 😉
Example 2 – Infect yourself, and pay money for the privilege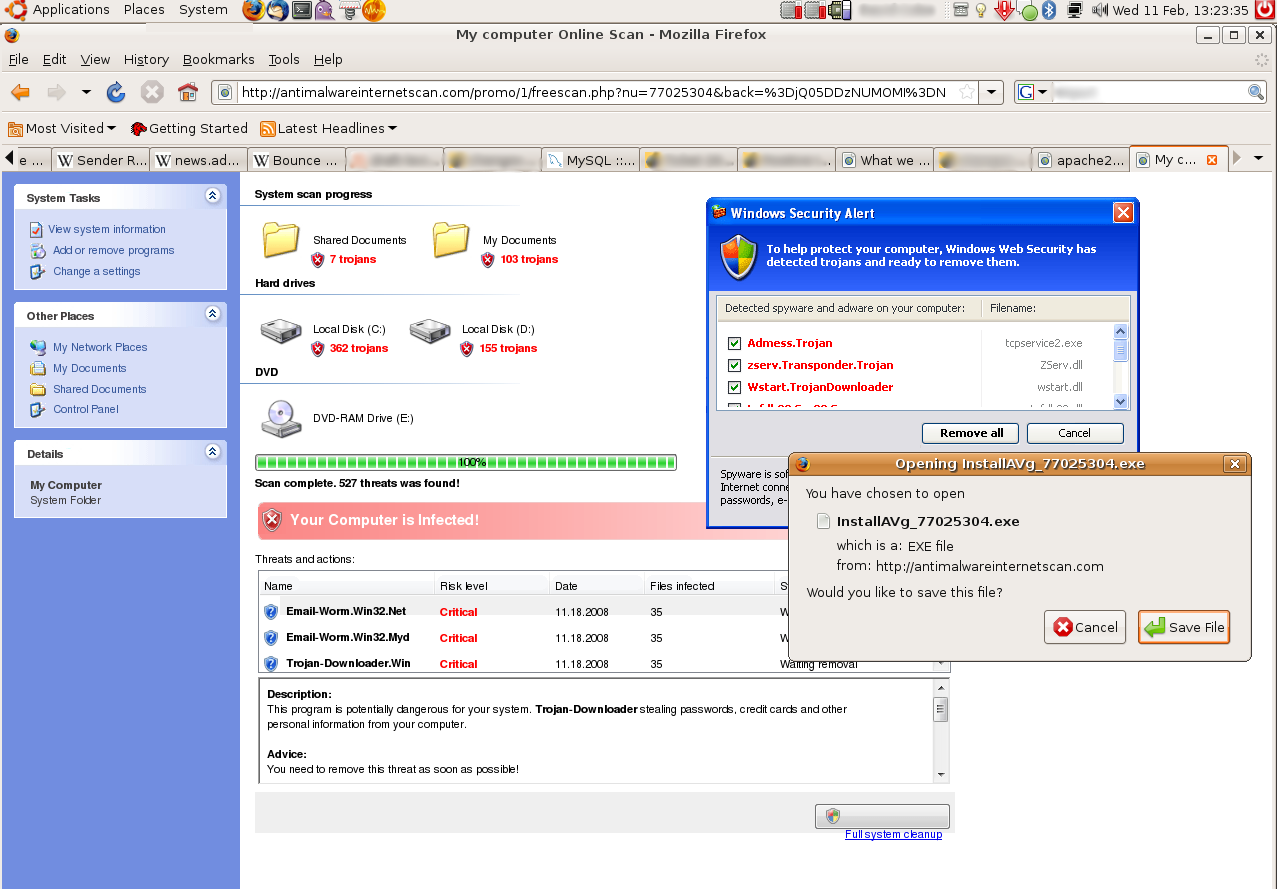 My second example, is of a website trying to extort money, by making you think your computer has been infected with a virus. These are nasty sites, and I hate them with a passion. They feed off of people's fear of computers. The interesting thing here is, this computer can't be infected in this way… it's running ubuntu, their silly antivirus software looks very, very out-of-place!
(See my first post this month if you're afraid of computers.)
Click on the image for the full screenshot. It is quite large. As you can see from the timestamp, I've been meaning to post this one for a while 😉
p.s. Does anyone know how to force formatting in wordpress? This post took about 10 minutes of fiddling to get the images to go some-where near where I wanted them :/ If you do, please comment! If you don't please comment. In fact, please comment, comments make my day!