I'm using Adobe Acrobat (for compatibilities sake only, please post your favourite PDF program in the comments below!), but I've been rather annoyed recently at it having a tendency to hang Firefox if I tried to open more than one PDF file from the internet.
Simple fix/hack – make Firefox save PDF files rather than open them.
Open Options (Tools \ Options in Windows and Edit \ Preferences in Linux)
Open the Applications tab
under 'Adobe Acrobat Document' change the value of the dropdown to 'Save file'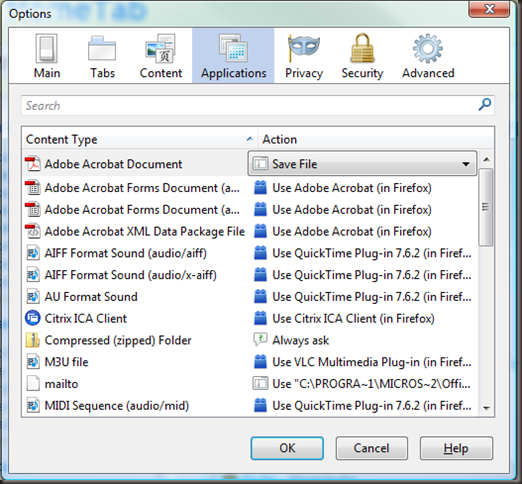 OK the change
All done. Hopefully that's one less annoying crash to worry about!
Ps get Session manager to save yourself loosing a window full of tabs or having to do a horribly manual procedure like recovering tabs from a accidentally closed Firefox window.